Analogi: seperti membuat karipap cuma pastrinya digantikan dengan roti putih, intinya= aiskrim.
Resepi I
- kulitnya roti putih, senang dikawal, asalkan tiada kebocoran aiskrim anda akan selamat ketika menggoreng.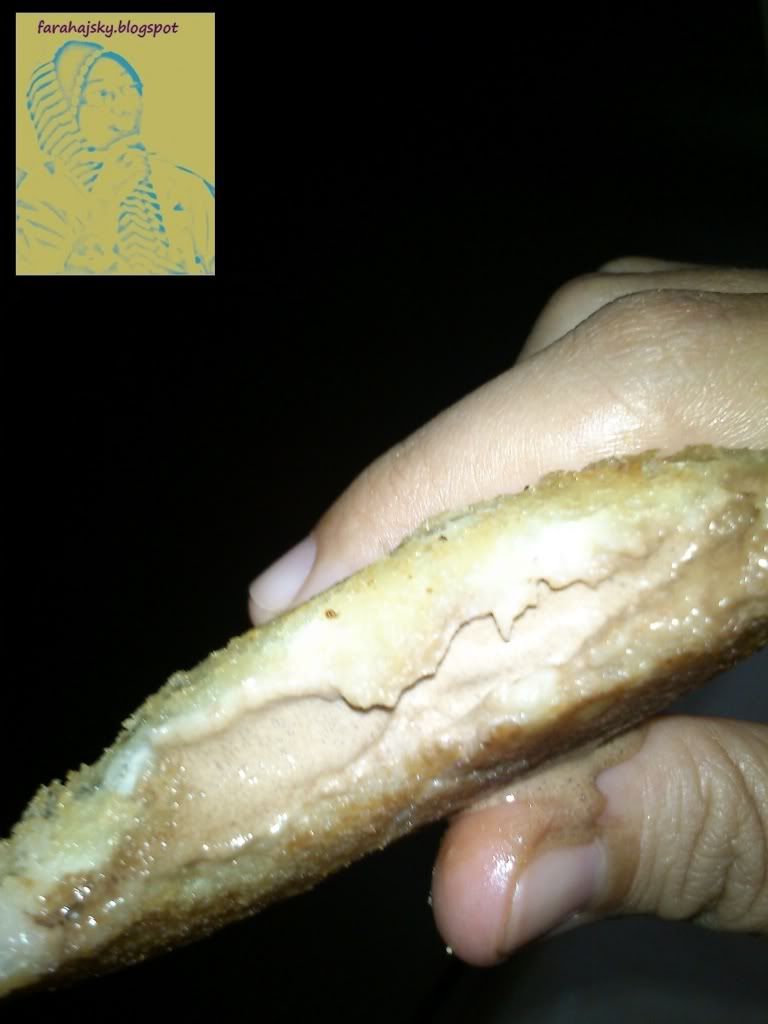 we were amused by the whole process & bro loves it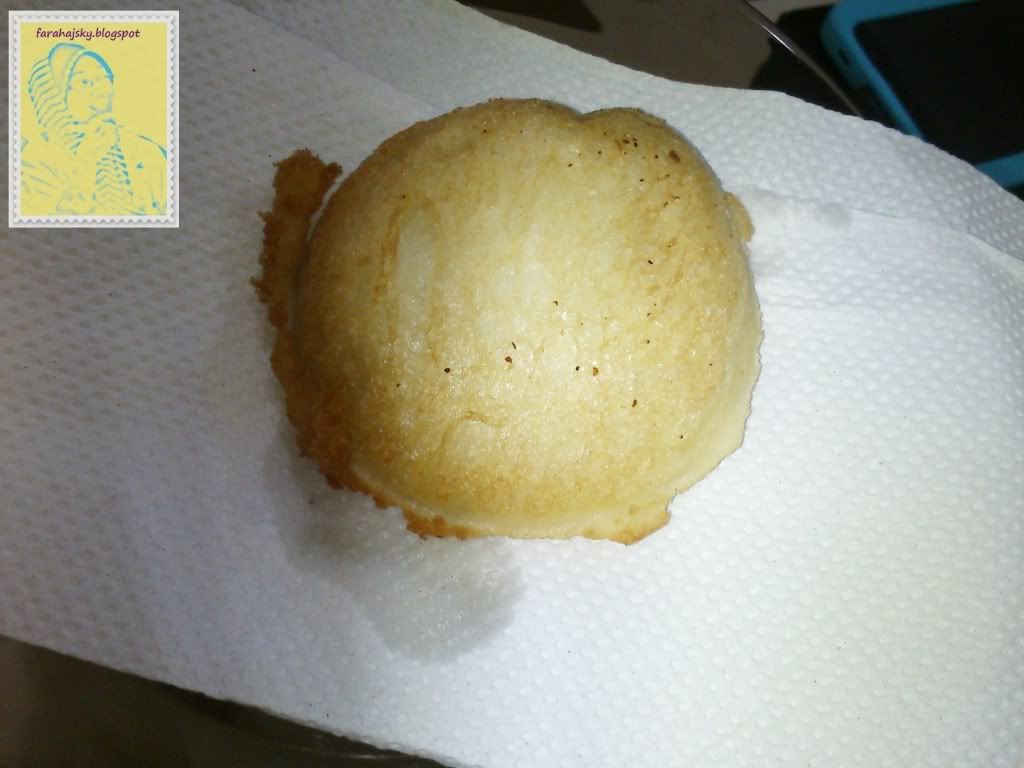 Resepi II
- bersalut cornflakes hancur + telur kocok. Rasanya saangat sedap (in fact lagi wangi daripada roti putih). Cuma membuatnya sangat leceh. Jika tidak bernasib baik, aiskrim akan meleleh keluar ketika menggoreng.Gambar xsempat nak snap, aiskrim cair + rupanya tak lulus nak masuk blog...insiden seperti letupan kecil akan berlaku. So, mitten up ppl.
Pesanan: DO THE EXTREME-aiskrim mesti betul2 beku (kurangkan letupan), salutan conrnflakes mesti betul2 tebal, minyak mesti betul2 panas, goreng sekejap je..garing terus angkat. Selamat mencuba.